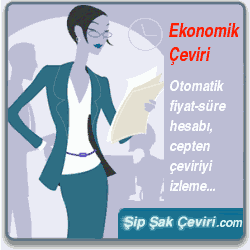 Ayse Taspinar
Soloist Introduction - ─░ngilizce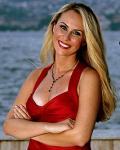 Pianist Ayse Taspinar has concertized worldwide, offering performances in New York, Washington D.C., Chicago, Toronto, Ottawa, Mexico City, Caracas, Rio de Janeiro, Buenos Aires, Santiago, Rome, Milano, Granada, Montreal, Bloomington, Ankara, and Izmir.

In 1999, she was invited to Macedonia to perform for the President of Macedonia along with Turkish President Suleyman Demirel. That same year she performed in Washington D. C. as the artist of the delegation representing the 75th anniversary of the Turkish Republic.

In 2009-2010, Ayse was the recipient of a UCLA Ulmer Dissertation Year Fellowship for her DMA thesis on piano music in the Ottoman Empire. This same year, Ms. Taspinar was the soloist in Chopin's Piano Concerto No. 2 with the UCLA Symphony.

Her most recent accomplishment was an acclaimed presentation at the Soka Gakkai International Culture of Peace Resource Center in Los Angeles, CA. Invited to participate in their ÔÇťDistinguished Speakers SeriesÔÇŁ, Ms. Taspinar offered a lecture and piano performance on the topic, "Rediscovering the Shared Cultural heritage of Armenians and Turks through Music."

Earlier this year, Ayse performed with acclaimed Turkish and Armenian violinists, Cihat Askin, and Moves Pogossian, in Los Angeles and Washington, DC. These performances were televised in Armenia and Turkey. Currently, Ms. Taspinar is active with performances as soloist and chamber musician in the US.

Born in Paris, Ayse Taspinar began her music education with her mother in her native Turkey. She continued her education at the Conservatorio di Roma "Santa Cecilia" with Pieralberto Biondi, where she was accepted with the highest grade into the upper class.

After returning to Turkey she continued her education at Bilkent University with Ersin Onay, receiving her B.M. with the first prize of the faculty. She returned to Italy in 2000 and in one year earned the Diploma di Pianoforte from the Giuseppe Verdi Conservatorio di Milano.

She studied with Vincenzo Balzani and completed her studies with the highest ranking. During her studies she won several international competitions, including the first prize at the Monterosa Kawai (2001), second price at Vietri Sul Mare (2002), second price at Castiglion Fiorentino (2003), and first prize at the Seiler Piano Competition (2004).

In 2004 she was accepted into the graduate program at the Jacob School of Music in Indiana University, earning her M. M. and P. D. with Arnaldo Cohen.

She has recently completed her D.M.A. at UCLA, where was a student of Vitaly Margulis.
We are not afraid to be followed! Click to follow: twitter.com/klasiknotlari
Related Interesting Articles
Reference info: "Ayse Taspinar", 2012 , Klasik Notlari website, https://www.klasiknotlari.com/en/299/Ayse Taspinar.html

Share this page in Facebook.

Share this page in Twitter.

Share this page in Delicious.
Klasik Notlar─▒ Sitesi klasik m├╝zikte kim kimdir, hangi d├Ânem bestecilerinin eserleri nelerdir, hangi solistler ne virt├╝├Âz├╝d├╝r, kaliteli m├╝zik nedir ne de─čildir... Konserlerde hangi abiye giysiler giyilir, alt─▒n elmas nas─▒l m├╝cevherli tak─▒lar tak─▒l─▒r!... Bestecilerin hayatlar─▒ nas─▒ld─▒r, besteleri ne zaman yaz─▒lm─▒┼č, nas─▒l ve neler ifade etmektedir, neden, niye, ni├žin gibi sorular i├žin bir kaynak olma amac─▒ndad─▒r.